Plant Profile
Common Name: Triangle Moss
Family: Hypnaceae
Genus: Vesicularia
Origins: Asia
Difficulty: Easy
Lighting:  Medium
Growth Rate: Medium
Placement: Attached to hardscape
Requirements: Temps 20° to 28°C, PH 6.0 to 7.0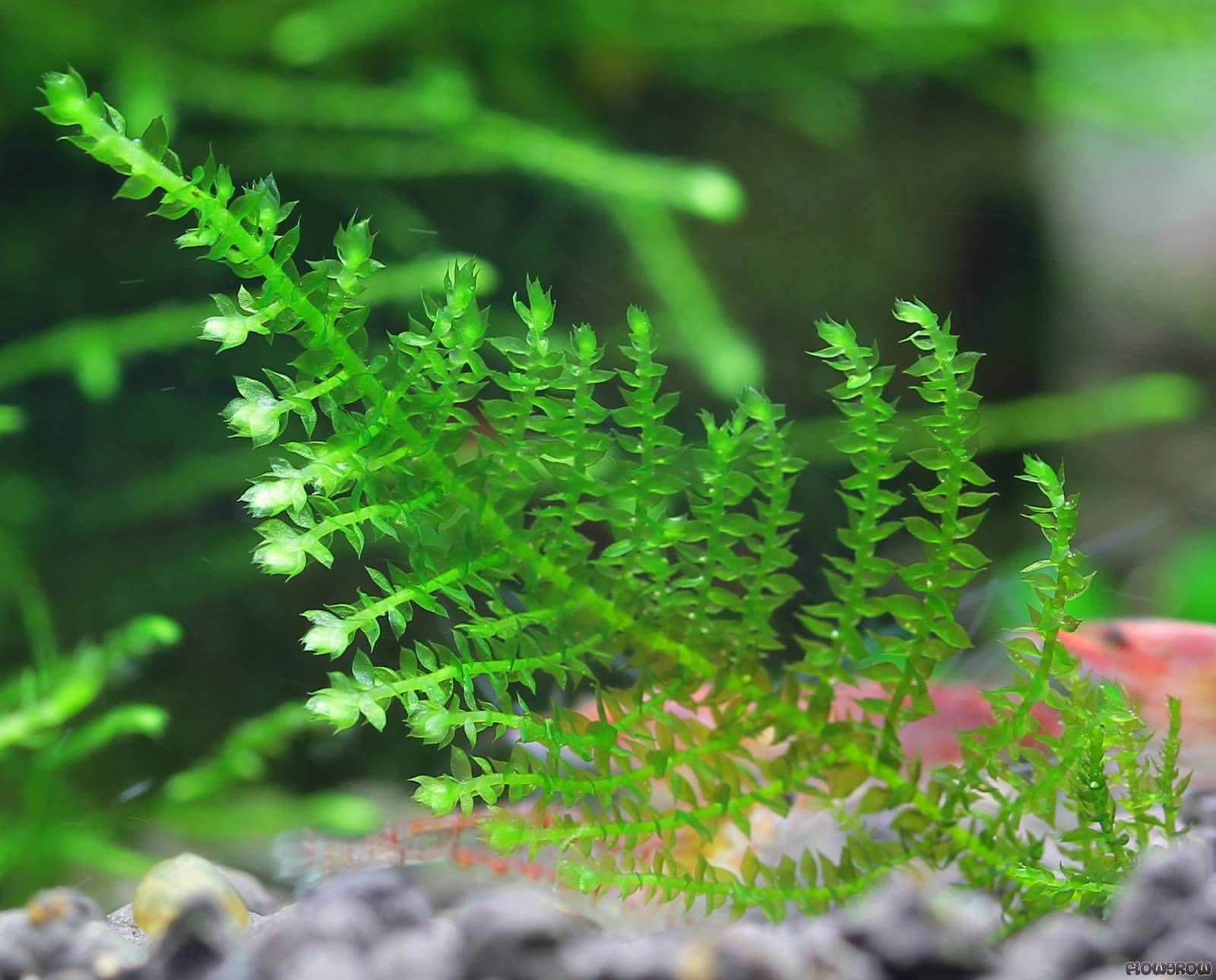 This moss has slantingly upright dense shoots that ramify at regular intervals. Amongst others, it was carried the names "Triangle Moss" or "San Jiao Moss" by Bioplast company from Singapore in around 2004. The trade name refers to the triangular outline of the ramified shoots.
However, other finely ramified mosses of the genus Vesicularia look more or less the same. Its slightly upturned shoot tips somewhat resemble "Erect Moss", Vesicularia reticulata. However, the leaflets of "Triangle Moss" are roundish to oval in their majority, with an acute tip and relatively wide leaf cells, quite similar to those of Christmas moss, Vesicularia montagnei. These nuances often are often the only differentiators between species.
This species has been circulated in europe under the names "Cratonneuron filicinum" or "Vesicularia sp. filicinum" but are mis-id's and certainly not Cratoneuron filicinum. Species of the genus Cratoneuron (whose generic name translates to "strong vein") have a pronounced leaf midrib, whereas that of "Triangle Moss" is short, inconspicuous and double.
Supporting information and more can be found at Flowgrow.de
Thanks for reading
Please visit us at www.theaquaticplantsociety.org
Our Facebook group: goo.gl/Es48I1
Our Facebook Page: goo.gl/jVrwZE