Common Names: Peacock moss
Family: Hypnaceae
Genus: Taxiphyllum
Origins: Asia
Difficulty: Easy
Lighting: low-high
Placement: Foreground, hardscape
Requirements: Low light, cool temps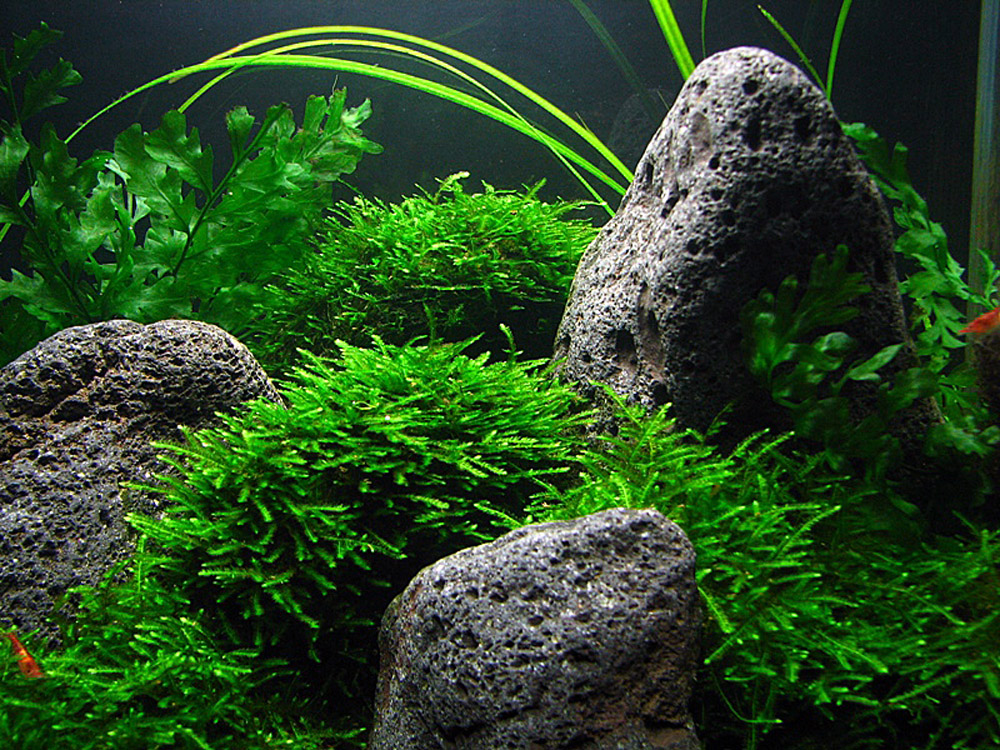 Peacock moss is a lovely densely growing moss exhibiting elongated triangular shaped fronds. It closely resembles Christmas moss, the genus of Vesicularia sp which generally has a harder and rough texture. Taxiphyllum have a softer, more velvet texture.
Versus that of christmas below:
Peacock Moss grows much better in cooler temperature at about 77°F (25°C). In higher temperature over 85°F (30°C), the moss starts to lose it peacock-shaped fronds.
The moss below is often confused as Peacock but actually is 'Erect' moss.