This large oto hails from SOUTH AMERICA: Middle and lower Paraná/Paraguay, Uruguay and La Plata basins and Atlantic coastal streams of southeastern Brazil.
Common / trade names: Peppered Otocinclus, Macrotocinclus flexilis, Otocinclus arnoldi, Otocinclus fimbriatus
The maximum size is 2″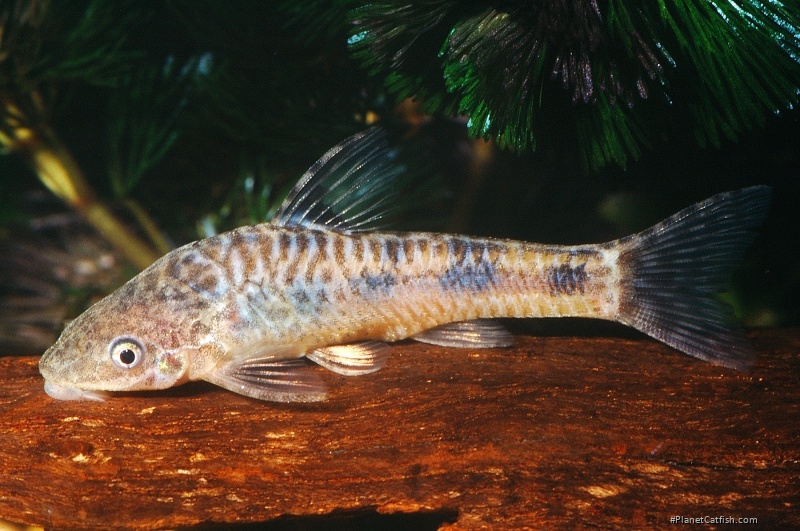 These are a departure from other otos as they are omnivorous. Wild-caught otos may be challenged to switch over to commercial foods but may eventually accept frozen worms, algae wafers and blanced vegetables. These social creatures are best kept in groups and notably more protective over food though feigned aggressiveness towards other otos. Otherwise they make a great community species to consider
They also are diurnal and are more active during the day than other oto species which are more nocturnal.
Water parameters: Temperature of 68 to 77°F (20-25°C), pH 6.5 to 7.8; dH range: 2 to 25.
Resources: planetcatfish , badmanstropicalfish.com/
Thanks for reading
Please visit us at www.theaquaticplantsociety.org
Our Facebook group: goo.gl/Es48I1
Our Facebook Page: goo.gl/jVrwZE