Common Name: Ludwigia inclinata "Green"
Family: Onagraceae
Genus: Ludwigia
Origins: Australia
Difficulty: Hard
Growth Rate: Fast
Placement: Mid-Background
Requirements:High light
| | |
| --- | --- |
| Temp: | 20-30 °C |
| Ph: | 5.0-7.0 |
Ludwigia inclinata "Green" is native to South America and can be found growing emersed in marshes or submersed in fast-moving waters.
It is one of the most light demanding plants around. Without strong light, lower leaves will melt. It also prefers a rich, acidic substrate to thrive.
It grows fast and makes a distinctive midground to background plant with its attractive light green leaves.
Images courtsey of Flowgrow.de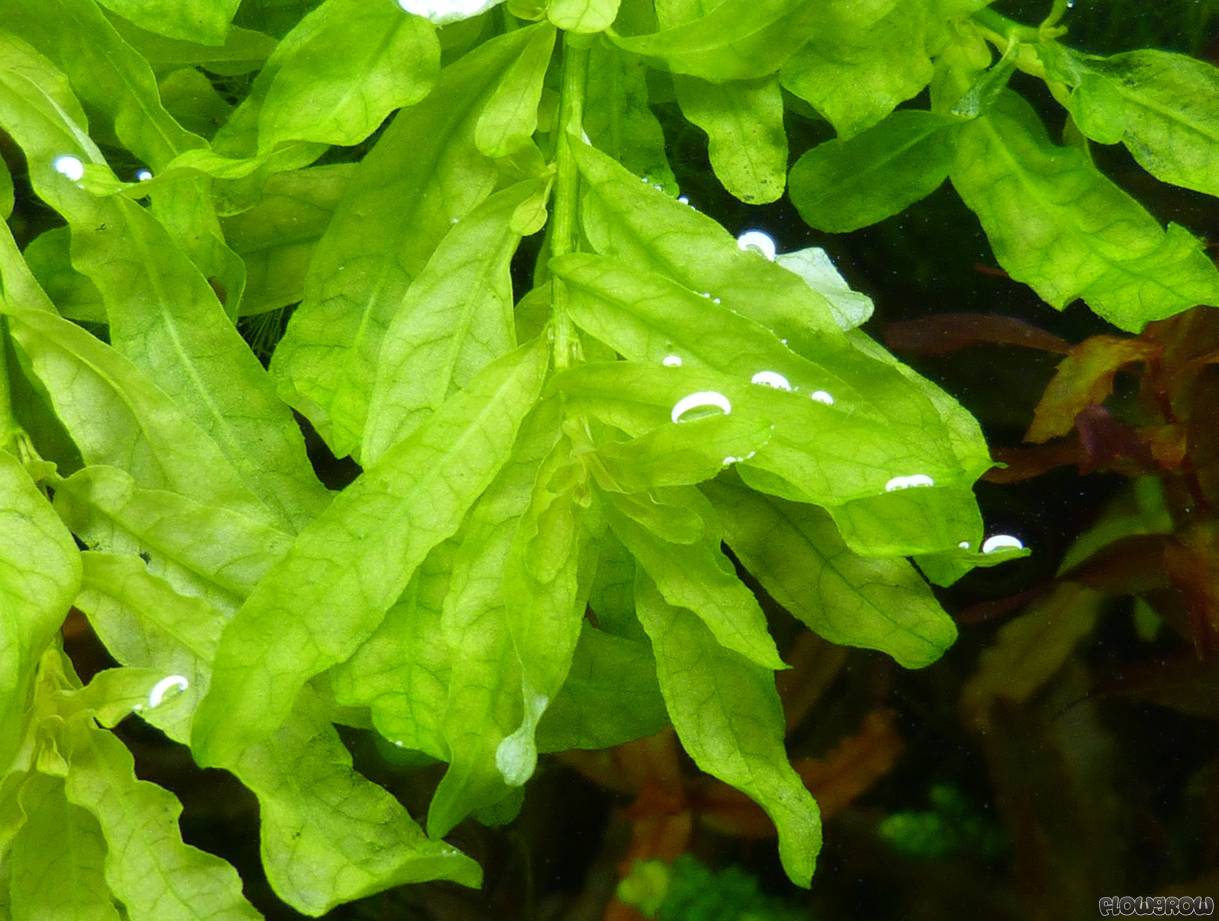 Juvenile stem, image courtsey of staraqua.ru