Eager to see what's next…?
The world's largest Nature Aquarium project (40m) is about to begin at the Lisbon Oceanarium in Portugal.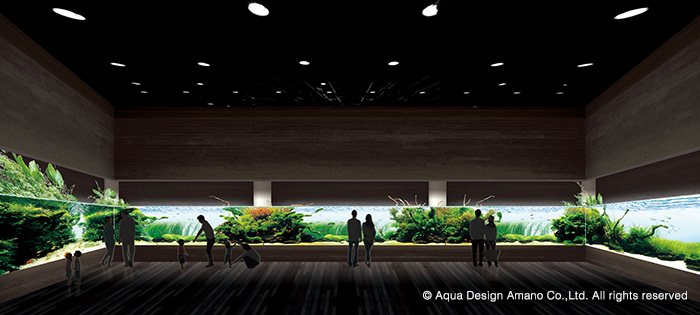 The oceanarium has commissioned the elite team of Takashi Amano and ADA to embark on this major and unprecedented project. This news was reported in today's Niigata Daily morning newspaper.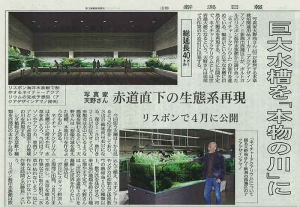 Lisbon's Oceanarium is the largest indoor aquarium in Europe. With over 450 species of fish, marine mammals and birds, it is certainly worth several hours of visitors' time. The main tank features a plethora of aquarium standards: sharks, eels, rays and schooling fish. It is perhaps fitting that, given Portugal's long history as a seafaring nation, the exhibits cover every major ocean on the globe, with an Arctic exhibit, an Atlantic Ocean tank, a tropical Indian Ocean habitat, and tanks housing species from the Pacific's temperate waters.
The world's largest Nature aquarium production of layout is about to begin.
Their recent press release.
http://www.mnn.com/family/family-activities/photos/10-of-the-worlds-most-impressive-aquariums/lisbon-oceanarium
Back in 2005, Mr Amano hhad planted the seed and hosted an aquascaping event at the very same place.
The commission has since completed and can be viewed here.
Resource: http://www.adana.co.jp/jp/release/detail?id=87
Thanks for reading aquascaping history being made.
Please visit us at www.theaquaticplantsociety.org
Our Facebook group: goo.gl/Es48I1
Our Facebook Page: goo.gl/jVrwZE