High tech masterpiece
The rotalas top off this well manicured scape. Pseudomugil furcatus and Gasteropelecus sternicla add to the beauty with their contrasting colors to draw views to the upper regions of the tank.
This is a wonderful layout for those wishing to balance slow and fast growing plant species.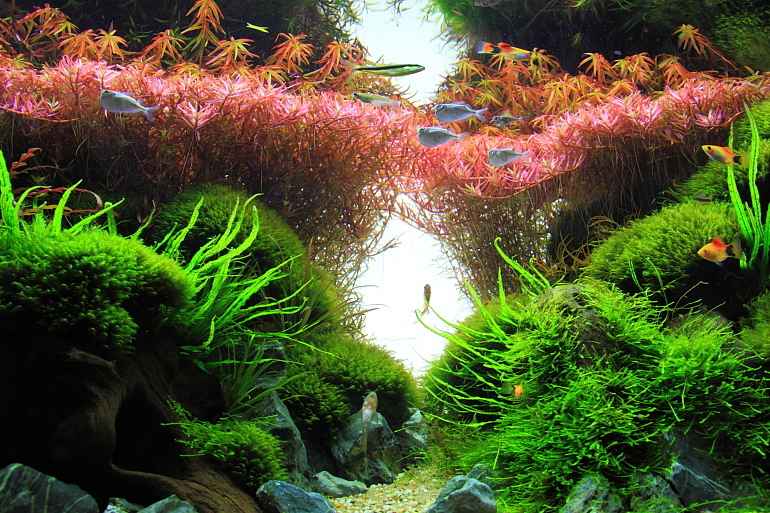 Dual fixture fluorescent lightning under the watchful eyes of its feline guardian
Or is it time to go fishing?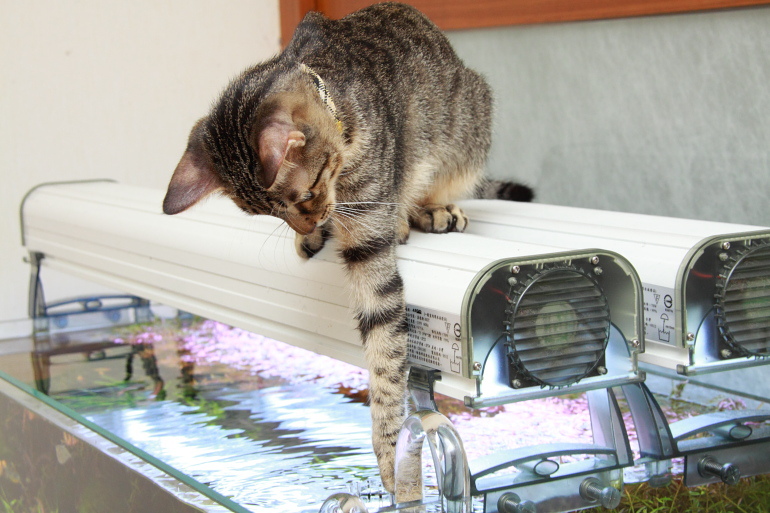 Follow pcm999's work here:
http://pcm999.pixnet.net/blog/post/41324612
Thanks for reading
Please visit us at www.theaquaticplantsociety.org
Our Facebook group: goo.gl/Es48I1
Our Facebook Page: goo.gl/jVrwZE